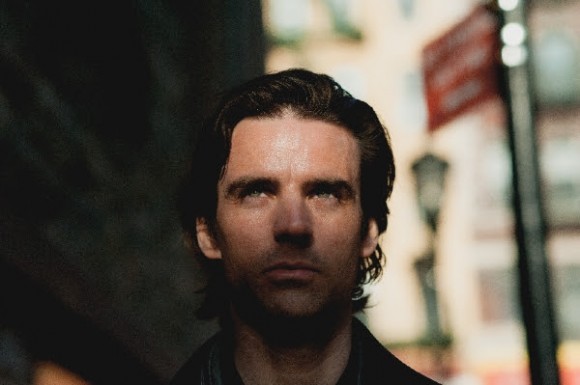 Australian singer-songwriter Tim Fontaine saw a major transition of style and scenery in 2011 when he moved from Melbourne to New York City in committed pursuit of a music-making career. The addition of four other instrumentalists solidified Fontaine's future as lead singer of Boroko, a project he says is "somewhere between a band and a solo project."
Fontaine recorded and released his debut album, Almost Human, independently before the journey overseas with a markedly original sound. He cites "all of it" as being influenced by popular Australian styles and agrees that Australian culture is extremely obscure and underrepresented in America.
"People aren't aware of the important music" that Australian artists create, he says ruefully, remembering and praising Gadfly's January feature on contemporary composer and fellow Victorian, Nick Cave.
It's true however, that certain elements of Almost Human have a beachy, fluid atmosphere and reggae-influenced instrumentals that one might associate with the warm climate and relaxedness of stereotypical Aussie culture. "Like a Fallen Rose" exhibits light, whiny guitar rhythms and soulful horns that might fit best at a late-night summer luau. "Simple Man" signifies spontaneous convertible cruises with a similarly structured guitar-based rhythm, mirroring drums, and throaty, free-form vocals.
Fontaine says this wasn't intentional however – a "couple of songs…wound up sounding that way; it's purely coincidence." He believes that an artist's approach to a track, whether they focus on the instrumentals, genre, or overall feel, can influence the final product in one way or another.
With these early tracks sounding similar to The Eagles' laid-back "Tequila Sunrise," it's no shock that Fontaine's newest single, "Because Life" holds more classic rock influences in the style of "Witchy Woman," or the shrill rock movement of the 1980s. New York seems to have inspired this deep sound and dark drama that translates as a modernization of American classic rock music.
Fontaine describes "Because Life" as "a little more cohesive [with] a lot of moving parts," attributes that he is undoubtedly proud of.
"[I] was going for something a little quirkier…[but sometimes] things rise and I don't think it's wise to get in the way of them."
The lyrical richness of the single emphasizes Fontaine's anger, an emotion he hoped would shine through the heavy instrumentals. "You can be ambiguous or tentative with what you're trying to say, or you can just give in to it," he says on music's ability to express even the most buried distresses.
On the song's interesting title, he says it was meant to be a little strange as a "representation in what the whole thing's about."
"I liked the ringing to it by not having a more obvious meaning; it feels odd" – perhaps as a tribute to his unique musical fusion of American rock instrumentation and Australian pop "sound and mood." He hopes to begin touring with Boroko in the States later this year with the release of his professionally-produced second album.