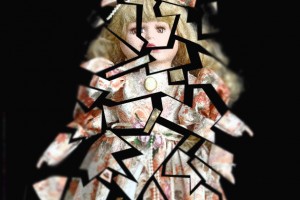 "We are nothing but animals looking to destroy each other if not use one another to be king of the jungle. So, come with me into Dante's Inferno where we will sit on the fiery swings and watch our world grow more dark while Pandora throws hope back into the box and locks it tight.
Let's slide down the slide into Mother Nature's dead earth because we will live to see the day that she comes after us in all her fury.
Let's hang upside-down on the molten monkey bars to let our minds slip further into emptiness.
Let's play until we die, so we may escape this prison."