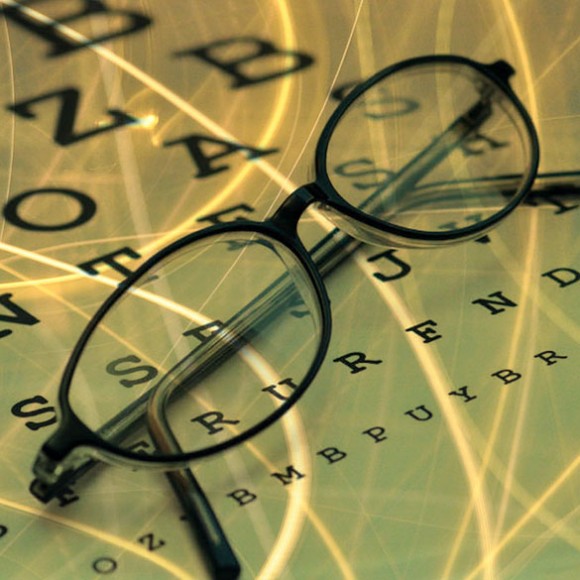 It came to me three dimensionally.
The word images of late
could be seen with the flash of a bulb pointed at the pupil,
the image imprinted on knots of neural tissue
recalling the eye chart
E
F  P
T   O   Z
L  P  E   D
 P E C F D
E D F C Z P
 _________
F  E  L  O  P  Z  P
D  E  F  P  O  T
_____________
L  E  F D  O E  Z  P
F D PL TC E O
P EZ OL P F T D
The patient came to the museum of objects
caressed the pieces she could not see.
The docent supplied words of context.
The patient caressed the object.
The patient enquired if the nubs of her fingers
wired in sensory nerves
could be felt by the object.
The docent said perhaps.
Eyes looking out
Above and beyond
Understanding
seeing a vision of the object that could not be seen
rounding it out in the brain
feeling the color
and producing an after image on the retina
three dimensionally.
—
Cheryl Spinner currently lives in Durham, N.C., where she is a doctoral candidate in the English Department at Duke University. She received her Master's Degree in English at Georgetown University in the spring of 2010. A native of Queens, N.Y., her writing intertwines yiddishe kopf with a certain kind of New Yawk flair. As a scholar-artist, Cheryl has received training at the Century for Alternative Photography in 19th-century analog techniques.  You can follow her research blog at electricladieszap.wordpress.com. Check out her photographic work at electriccameraszap.tumblr.com.