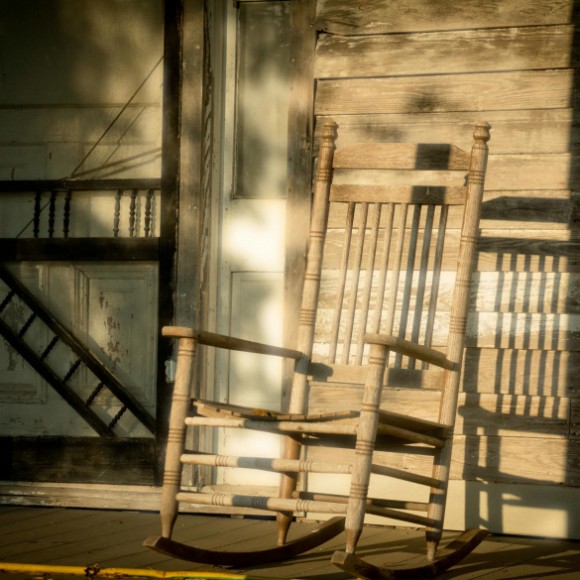 "Doing what you love has a high price to pay
Some put on a suit, but he ran the other way
Drums drown out the yuppies
And the one's who couldn't dream
Cause the freedom music gave him was worth more than anything"
– "Lance's Song"by Zac Brown Band –
Nervously playing with her hair, Annie pulled up his quiet, mountain drive. On the passenger seat next to her sat three grocery bags, cans rattling within until the car stopped. Sweet Annie opened the door of her like-new car and delicately grabbed the food as Uncle Eddie sat predictably unmoved, at ease on the front porch picking his banjo.
Like always, she approached his house, smiling, let herself in, and put everything away. The music rolled towards her, and closing her eyes briefly, she slowly, deeply inhaled. She reappeared and took the seat next to him.
"Good morning."
"Mhm, very good."
Annie shifted forward on her seat. "Have you thought anymore about my invitation?"
Eddie rocked in agreement, contemplating which emotion currently rolled off her —only so he could echo it.
Holding back a moralism, Annie released a sigh. "We need the RSVPs within a week so we can order the meals accordingly."
Uncle Eddie paused, his mouth slightly pursed. "It's a commitment on all sides then."
Annie again shifted in her seat. Uncle Eddie tapped the passing beats with his foot, his mouth still pursed. Already tired of their dance, she resigned to leave as he finally decided upon a soft, pacing ditty.
Her car slowly rolled away, as did the tears on her face. Uncle Eddie continued to rock and pick contentedly. Both had already made their commitments: hers to him, him to himself.
—
Katie Lebert currently works as an Associate Editor for the Gadfly, feeling all too mature with herself now that she has the chance to dress up on a daily basis. Going into her fourth and final year at the University of Virginia as an Anthropology major, Katie hopes to work for a non-profit organization and continue writing in her spare time after she graduates. In her spare time, Katie voraciously reads the books she finds at her local Goodwill.