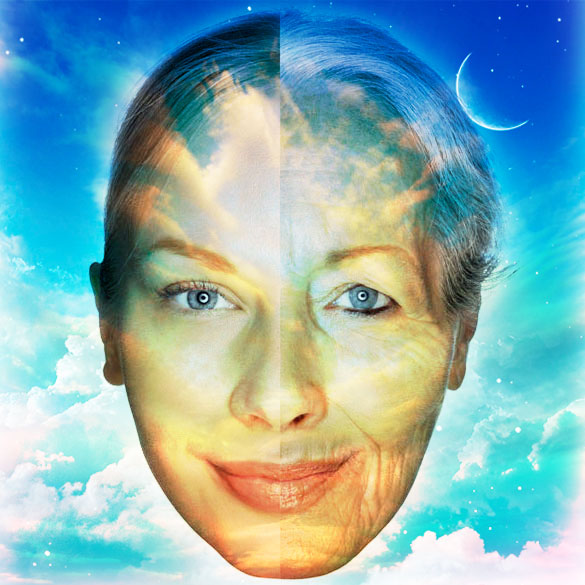 Aging
It is not time yet
but let me imagine it,
the shadows of the future
caught me by surprise today
so let me glide through them without restraints.
I foresee the wrinkles on my face,
the dance of the years delineating something.
Let me cherish the waves of white hair,
the subtle hand on the paper
not willing to be squelched,
not expecting anything,
not defacing the truth
but rejoicing in it, embracing the light of time.
The body carries the fragrance of the ocean,
the coolness of  dew on the grass,
the crimson petals of the flowers,
a wisp of sunshine breaking out of a storm.
The body holds the stories of people,
archetypes and broken dreams,
winters and autumns,
the mind molds its own spring
through words and vivid images,
the dance of the years
shaping the meaning of them.
You could lock this body inside a shell,
yet the darkness won't pierce it,
you could quell its perceptions,
yet it will keep skittering over its colors and reflections.
Scouting the paintings,
the mind is busy,
the entrails of the soul
no longer need anything,
a fraction of sky
is enough to unravel the meaning of silence.
—
Julia Hones writes short stories, poems and essays. Her works have appeared in various literary journals and anthologies such as Epiphany Magazine, The Voices Project, Foliate Oak Literary Magazine, Coffee Shop Poems, The Mindful Word, The Greensilk Journal, TRIVIA, Skive Magazine, "You, Me & a Bit of We" Anthology, Freedom Forge Press Anthology, Flash Fiction World and the UK Poetry Library.   Beyond her writing life Julia works with seniors, and her love for them inspired her to write this poem (Aging).