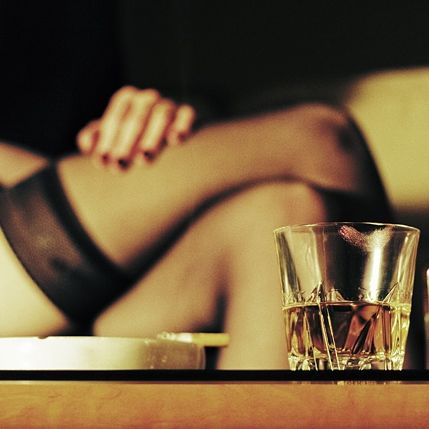 JACK DANIELS
Jack Daniels speaks to the broken hearted girl with bright blue eyes and natural red hair—
Face as empty as an alcoholic's shot glass.
She's watching, waiting for the bartender to fill her glass to the brim,
Willing to pay him extra for a couple free drinks—
Not with the money she doesn't have but with
The lips she knows how to use,
The thong she knows how to pull aside, and the
Meaningless moans she can make in the backseat of his car.
Jack Daniels murmurs in the drunken ear of the broken hearted girl with bright blue eyes and natural red hair.
---
I'm 19 years old I attend SUNY Orange Community College. I love cooking and baking, and I'm working towards a nursing degree.