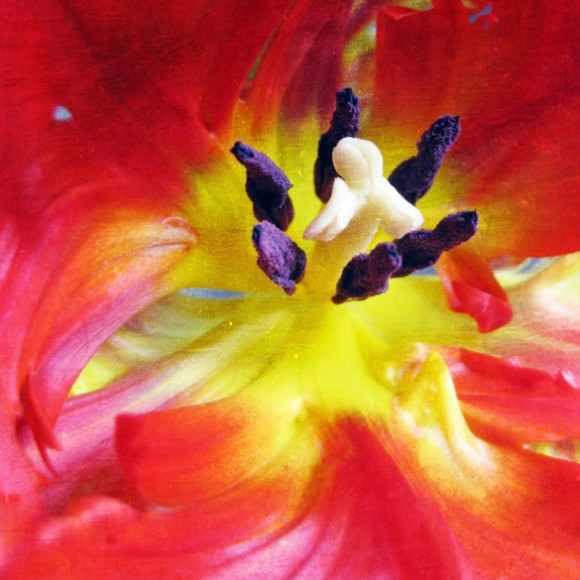 Of what is nothing made but a bed of wild
And idle flowers? The fractal petal bent
Around the cusp of the crown of the god-child
Swelling its red bloom from the carcass, spent
The years in its proclamation ebbing
the tide in blackness, spewed  roaring and naked
to wash ashore from stars forgotten, dwelling
in the wet sand a fortnight  to awaken
as a god-child and king, long dead in great despair
for; of what is a bed of wild flowers made
if not of nothing and the godhead inferred
from the fractal malady of red blooming
and in its blooming then becoming withered,
stillborn time and our nothing ever roaming.
---
Yamil Maldonado Pèrez was born in Puerto Rico, where he currently resides. He studies in the University of Puerto Rico, Rio Piedras campus where he majors in Philosophy and Comparative Literature. His main interest lies in the processes that underlie the evolution of mythology, Christianity in particular.