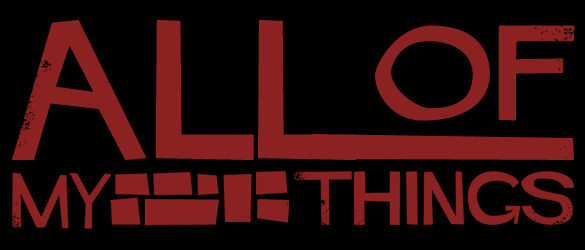 Every pleasure I had in life I have to reclaim, because now, there is nothing that is just mine.
A Christmas mural appeared on your window in December, a heart in February, and flowers in March. You wanted to show the block how happy you were about being here. You were making your presence known; I'm bright, and I'm creative, love me.
But sweety, sometimes people don't want to hear it. Sometimes seeing your happiness pisses people off. Sometimes seeing you enjoy yourself only makes the observer whose going through hell feel that much worst. And you are surprised as sin when people don't smile back at you.
But I do, because to me, your enthusiasm is attractive. I liked the look in your big orange eyes, the way it matches your smile and the shape of your head, the fall of your hair.
But…some guy beats me to your heart; he matches your enthusiasm in life. He wakes up as early as you do. You two are never apart. You love his friends, they're so funny.
The books he reads, the films he watches, everything matches your expectations.
Come time to celebrate your birthday, he doesn't want to meet your parents. But you've been together for months? He's not comfortable "being sized up as a potential mate for offspring, it's primal" he says. And you don't like that. A distance begins to form and he makes no effort to bridge that gap, he doesn't even send in surveyors. You suggest a break and it's not more than 15 minutes before he's out the door.
Now 4th of July comes around and I don't see the stars and stripes mural on your window. He was the bad guy, yet you're the one who gets bitter. You mope around the block and never put on your rollerblades anymore. No eyes, no smile. Just another hot transplant, hollow, disappointed and walking aimlessly around the streets of New York. Someone had fucked with my alchemy, and ruined my happy muralist.
I come to the rescue. Simple flowers present a slight rise in mood. Day trips bring back the bright character. Orange eyes lighten over dinner. You're getting everything you want again, but I don't see you as happy as you were. I try harder, you meet my family and I yours. I make you a part of every aspect of my life.
Everything I've done, I've relive with you. I make you apart of all of my things. My friends are dating your friends, and you are a superpower in my world.
You're almost perfect again but there's something not quite right, and whatever that one thing is makes you a different person than who I wanted to save.
One day after you leave from spending a week over my house, I find a camera right under the bed. I turn it on and it is several pictures of your ex boyfriend. His friends, his new girlfriend. His camera.
I reignited your spark, and you used it to attract the wind that blew it out in the first place? I want all my things back. You don't give me an argument, and you're upset, good. You'll be sorry you did this because I really loved you.
When I get my things back, your smell is everywhere. I can't remember how any of this stuff used to be like before you. My eighth grade trip to Rockefeller center looks like your pink Victoria secret thong. My wrist surgery, looks like that time we went to emergency because you bruised your hip. Walking around Battery Park after graduation looks exactly like being there with you on our 2nd date. And I can't get anything away from each other.
Nothing is just mine anymore. From Bel Biv Devoe to Brewster and Shipley. From the reverse cowgirl to candy apples. From Tompkins's square park to my own mother. These things are all stuck together with you. I take everything and place it back in the bag and leave it outside your door to please, take everything back. I'll need all new things now.
About the Author:
As a playwright, in 2004, J. Anthony Roman won the Best Play award at the first 8 Minute Madness Festival for Turtle Shell Productions. Anthony had a sold out run of his writer's showcase No Matinees, which featured a collection of his short plays,  at Center Stage, NY in June of 2008. His play,Blackouts, had a full run in October 2009.   His one person play Perv went up this past April as a co-production from the Overturn Theater Esemble and The Nuyorican Poet's Café. He has read his fiction anywhere they will allow him to in  New York City. He can be seen reading frequently at Open Anything, and INTAR Monday Saloon. Visit www.janthonyroman.com for more information.