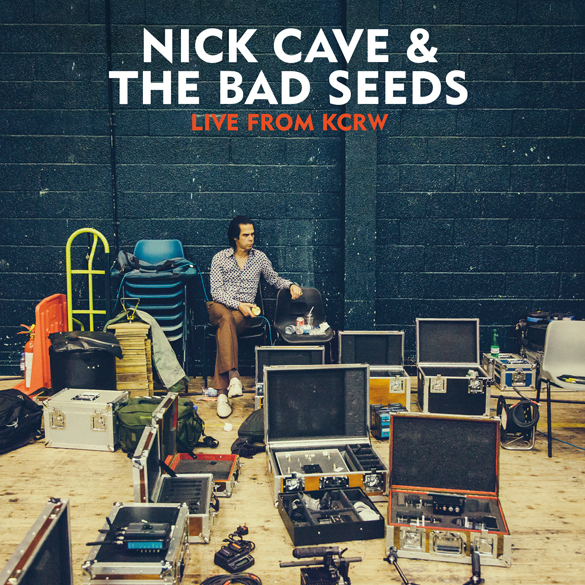 We often read how generous artists are through their work, laying their souls and desires bare before a handful, a hundred, sometimes thousands of strangers… generosity, however, is a quality that their audience, too, exhibits… less publicly, but no less intensely, whenever we lay back, let the beauty of music, words and images wash over our hearts, and sink deep into the often devastatingly painful world of our favorite artists and musicians. With Nick Cave, it is all or nothing as far as the listening experience is concerned. From the opening notes of his often profoundly romantic, violent or spiritual ballads, it can be difficult to fight the waves of emotion that come flooding in; pulling us down into deepest despair, cracking a wicked smile across our face, whirling us into the nucleus of the hurricane that was our first failed love affair. His music is often hailed as some of the most culturally rich contributions to contemporary music.
Nick Cave, one of Australia's most iconic composers, is as famed for offering "one of the most consistently exhilarating live acts in the business" as he is for his obsession with subjects as disparate as murder and spirituality, sexuality and death, birth and decay. A seasoned writer who has penned novels and movie scripts alike, he also infamously wrote the introduction to a modern publication of the Gospel According to Mark, in which we can glean many of the obsessions that would plague him throughout his long career, which spans over 30 years. In the introduction, he says that while in his younger years, he had always been drawn to the 'vengeful God' of the Old Testament, as he matured, he began to value the compassion and forgiveness that was present throughout the Gospel According to Mark.
Cave's life and work have displayed the constant tug of war between polar opposites; between emotions of hope and despair, innocence and experience – it is not surprising that his writing has been so often compared to the poetry of William Blake. One very much sense the continuous struggle as an artist and a man, and it is no surprise to learn that Cave has had to battle several demons, including the death of his father when he was aged 19 and a crippling addiction to heroin in his youth. Mick Harvey of Nick Cave & the Bad Seeds recalls how drugs nearly ended up destroying Cave's creative abilities. Harvey claims that although Cave was not one of those drug users who ceased to function owing to his addiction, the latter was certainly holding him back from achieving his full creative potential. Luckily, Cave received professional help and these days, he is an extremely prolific and disciplined writer who accepts his "down periods" as part and parcel of the creative process.
A Live Album To Be Treasured
Not long after the release of the hauntingly ethereal album, Push the Sky Away, Nick Cave and the Bad Seeds recently took us by surprise with the release of Live from KCRW – recorded in April, 2013, before a small studio audience at KCRW's studios in Santa Monica. The album departs from the heavy guitar sounds and hammering pace of earlier works like Murder Ballads, stripping down atmospheric sound in some of the band's lesser known songs and seducing us with its soulfulness, emotion and haunting melodies, purveyed through the pure sound of instruments such as the piano, violin, vibraphone and organ.
Live from KCRW is a compendium of modern day musings. Higgs Boson Blues is a reflection of Cave's interest in pop culture and a product of his many random discoveries on Google: "Hannah Montana does the African Savannah", he belts out, while love songs like Stranger than Kindness, Far From Me and Push the Sky Away reveal Cave's bruised innocence when it comes to the subject of love. A very odd yet satisfying choiceis The Mercy Seat, comprising the mad ravings of a man on death row who is "not afraid to die". This elegant, piano-based rendition of such a highly energetic, violent song – a classic showstopper crowds insist on hearing at every concert– permits the audience to appreciate its lyrical beauty and complexity. Nick Cave once said that the reason the Gospel of Mark was so appealing is that its Jesus was one he could relate to – a man who is solitary and misunderstood; frustrated by the inability of those around him to see the truth. Through this precious album, he invites us to open our eyes and face the world with the courage he has so generously shared with all of us for over 30 years.