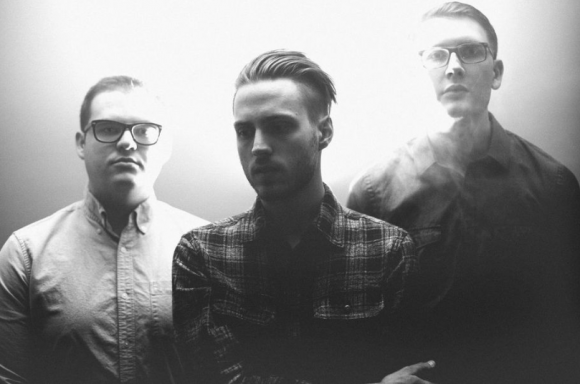 Get ready to get up and dance with this band! Canopy Climbers is a unique combination of sound, described by some as alt-pop-rock. You could also simply describe Canopy Climbers as fun to listen to! These guys are bringing a fresh new sound to the music scene, utilizing electric beats and sweet synth. While their upbeat pop sound may remind you of 80s hits, they constantly respond to and engage with modern influences, proving that they are an adaptable, dynamic band. Canopy Climbers just released the single "Potion" from their upcoming EP Fever, and are working to release a music video. Until then, get to know the band a bit better with a Gadfly exclusive interview. 
Gadfly Online: Can you provide us with some background? Where are you from? What made you pursue a career in music?
Canopy Climbers: We all pretty much grew up in Arkansas. We have all been friends for awhile. Cory and Nathan grew up together. I (Alan) am the newest friend. Basically, Cory and Nathan were in bands together, Alan was in bands with other friends growing up. Cory had started this thing on the side called Canopy Climbers, mostly electronic music. He'd have different friends sing on each track he had made. He and I met around 2010 and he asked me to sing and write on a track. After that, he asked if I just wanted to do Canopy Climbers with him. I was such a fan – I couldn't say no. Since then, Nathan was added into the mix writing and playing guitar. It was a natural fit for all of us to come together and do this.
GO: How would you characterize your music? Do you fit into a stock genre or create a fusion of genres? What's something new that you're bringing to the music scene?
CC: Without boxing ourselves into a corner, I'd say our sound is somewhere in the alt/pop/rock genre. Some songs (especially on this new EP) feature a lot of electric guitar, but it wouldn't be Canopy Climbers without programming and electronic music driving it. With Fever – EP, we've aiming our sights a lot more toward the pop genre with everything from the melodies, to the production, to the overall song formula. We love pop music. There is something special about a song that can reach a vastly diverse audience and make them sing along. We had a batch of songs that were leaning this way, so we decided to go for it. But aside from this EP, we usually don't aim for a specific sound as much – we just try to be us and do what seems natural.
GO: Who would you cite as your musical influence? How do they reflect in your own music?
CC: Oh man. Everyone from Radiohead, Jimmy Eat World, Jay-Z, Kendrick Lamar, Jon Hopkins, Coldplay, and the list goes on and on. We soak in so many different artists and styles of music. I think you can definitely hear the influence in certain elements of the music. Maybe this drum groove and sound is inspired by fill in blank – maybe this synth sound over this section of the song is inspired by fill in the blank. As any artist, our influences manifest themselves in our art. Hopefully only to an extent that we still have our own sound mixed in as well, though.
GO: What project are you promoting right now? How does this fit into your overall career arc?
CC: We are about to release our next EP, "Fever". This will be our 4th independent release. We currently have 2 full albums and one EP under our belt.
GO: What do you hope to communicate to listeners through your music? What does music mean to you? What impact are you trying to create?
CC: If people heard our music and it moved them toward joy, reflection, dancing, etc – for whatever reason – we'd consider that a win. We try to write from a personal place that means something to us, but we also hope that it entices the same feelings from a listener.
GO: What can we expect from you in the future?
CC: We are working at growing this thing we call Canopy Climbers. You'll hear more and more music, that's for sure. We have some stuff coming down the pike, including a music video. And hopefully you'll see us live near your city at some point!
Keep up with Canopy Climbers on