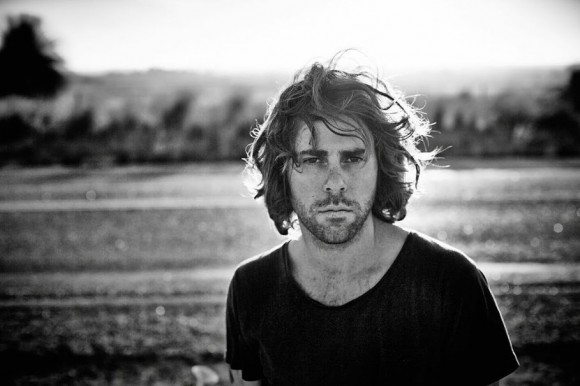 Meet Michael Paolino aka Husband, a rock-n-roll artist from down under. Paolino has been entertaining his whole life but just recently released his debut album, The Money (available for purchase at www.husbandmusic.com), on January 23. For Paolino, music is a way for him to challenge society's norms—"I think our environment and culture is becoming increasingly unnatural," Paolino said. "Music is my way of sharing my frustrations and wonderment about the world around me." For example, the title track off the EP "expresses [my] frustration about how money and happiness are so closely linked for so many people. One night [I] found myself walking through Perth's financial district. It felt so dead—its sole purpose is to make money 9-5. The emptiness [I] felt inspired this song." Be sure to check out the music video for "The Money" here and continue reading to learn more about Michael Paolino.
Gadfly Online: Can you provide us with some background? Where are you from? What made you pursue a career in music?
Michael Paolino: I was born and raised in Perth, Western Australia. From an early age, I was always trying to entertain my mum and dad. I would put on plays and impersonations—basically just act like an idiot. I got a guitar when I was 12 and really took to it. At about the age of 16, I decided to be a musician, and it was more and more becoming a part of who I was. I did try other things in my early 20's—I dropped out of a Fine Arts degree and a Bachelor of Science but kept coming back to the dream of becoming a musician. Only recently have I accepted the fact that my life is going to look a little different to my friends and family and that it's ok.
GO: How would you characterize your music? Do you fit into a stock genre or create a fusion of genres?
MP: It's basically rock'n'roll. The thing that really inspires me about the genre is the room to grow and experiment. Just listen to a Rolling Stones greatest hits album and you'll see the variety of styles. "Wild Horses" is one of my favourite Stone's tracks, which is basically Americana. I try to sit more on the Americana/Southern Gothic side of things though (I think my indie-pop tendencies come through a little as well).
GO: Who would you cite as your musical influence?
MP: I've had so many, but I think the ones that have stuck are Neil Young, Johnny Cash, Nick Cave and The Doors. I know these guys have stuck as they're always in the back of my mind when I'm writing. My song "Caught" for example, was written with a real falsetto Neil Young style voice at first until my wife prompted me to "sing it more like Husband."
GO: What project are you promoting right now? How does this fit into your overall career arc?
MP: My debut album The Money. I've been playing music in bands for 10 years, but I feel as if this release has really kicked off my career. Now that it's out, people can start to listen and get to know what the band's all about. It's so exciting to have people write in and share their love of the music. It makes me want to push myself further when writing songs for the next release.
GO: What do you hope to communicate to listeners through your music? What does music mean to you?
MP: I really want to challenge this idea that we're supposed to have worked our lives out as adults—to bury our feelings, etc. I think our environment and culture are becoming increasingly unnatural—not bad necessarily, just unnatural. Men and women's self images are distorted. I think it's sad when people feel this urgent need to get cosmetic surgery or take steroids. This music to me is my way of sharing my frustrations and wonderment about the world around me.
GO: What can we expect from you in the future?
MP: Tours, videos and more albums hopefully. A lot is resting on the success of this album so fingers are firmly crossed!
GO: Whom is your music geared towards? How is it impacting them? In other words, why should we listen to your music and message?
MP: I'm not sure who it's geared towards; I think if you're like me and you feel down from time to time or if you're just feeling overwhelmed by life in general, then these songs may be for you. I try to write music that makes me feel better about things. Sometimes to feel better means listening to a sad song not a happy one.
For more information about Husband, visit his