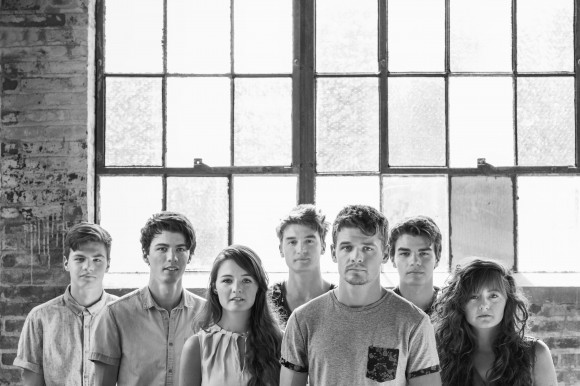 Gadfly presents Jenni Hunt, multi-instrumentalist and lead female singer for folk-pop band The Hunts. The Hunts recently released their debut EP, Life Was Simple, a sweetly simplistic work full of optimistic themes and sounds. Providing her unique perspective as a member of this all-sibling, mostly self-taught group, Jenni speaks on the band's new beginning and bright future.
Gadfly ONLINE: Can you give us a little background on your band? Where are you all from? What made you pursue careers in music-making?
Jenni Hunt: We are from Southern Virginia where we grew up playing music in our community. Every festival, banquet, farmer's market, wedding, library, nursing home, school, coffee shop- we were there playing our instruments. Word just began to spread about us, and music was something we all had a passion for, so we continued to pursue our sound, our writing, our band as things began to grow.
GO: How would you characterize your music? Do you fit into a stock genre, or create a fusion of genres?
JH: We've always had a hard time slapping on a stock genre label to characterize our music. We've definitely got the acoustic folk instruments going on, but our songs and sound create a different vibe that's difficult to nail down. So we say indie folk… we guess that's a good fusion of genres to help characterize.
GO: Who would you cite as influences on your style?
JH: Again that's a tough one- all seven of us have a wide range of artists that we love and listen to a lot… at the same time we're not out to mimic anyone, so we try not to let what we're digesting musically to influence our writing. We set out to be our own sound. But if you need names, we've heard people tell us that we're like a mix of Monsters and Men, Head and the Heart, Mumford [& Sons]… all of which we love and respect as artists. At the same time, I don't think we sound exactly like any.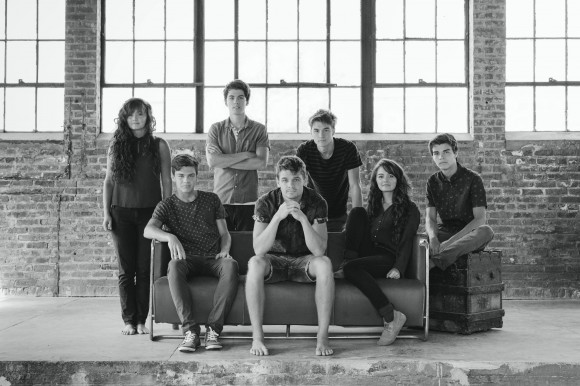 GO: What album/EP/single are you promoting right now? How does this fit into the arch of your career in the music industry?
JH: We just put out our first release with CherryTree Records- our EP Life Was Simple, featuring our single "Make This Leap". This feels like the launch of something new for us. Our first year with a label, our first release with them, our first tour with them. It's exciting for all of us. We're curious to look back at this project one day and remember this experience.
GO: What do you hope to communicate to listeners through your music? What does music mean to you?
JH: Our songs are very special to us. We write about what we've been through, what we've learned, how we've grown- and because we're siblings, we've usually been through those things together. I think that's really important because every member of the band believes in our songs/music. It's genuine. I love those moments when all seven of us are singing harmonies about something we've walked through together- there's something powerful about that. We hope that our listeners get that. We hope they relate. We hope they're encouraged.
GO: What can we expect from your band in the future?
JH: Well, you can expect more songs, more music from The Hunts. There's still a lot more in us that we haven't even begun to write. With a seven member band, it takes time to get to everyone's songs and ideas. We also love touring, so as long they keep em comin' we'll be playing shows, doing what we love, writing more music.