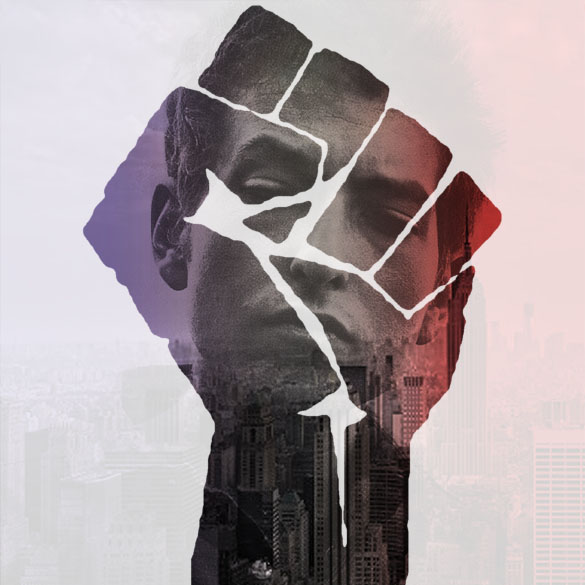 Fifty years ago a young man by the name of Robert Zimmerman took a song to Studio A in New York City and after seven takes perfected what would turn out to be an anthem for that time.
The Times They Are Changing is one of Bob Dylan's most famous protest songs written under an atmosphere drenched in revolutionary prospects.
The song was recorded on October 23 1963 and first performed live three days later in Carnegie Hall.
Dylan had written a song that people at the time wanted to hear, a song for those who were going to change things and Dylan's call to arms would be their musical tool.
Dylan first set foot into the light in 1961 at Gerde's Folk City in Greenwich Village while later that year a review in the New York Times described him as 'Resembling a cross between a choir boy and a beatnik.'
Dylan's fifty year old song emerged from an environment which saw the foundations of youth rebellion in the many folk clubs around New York, he was just another part of the fresh faced youngsters infused with new ideas and backed up with the certainty that the times were indeed going to change.
Dylan arrived in New York to join the movement of young people trudging up songs of protest and songs of the poor, songs they made their own in their quest to create an image of the down and out bard.
New York in the early sixties gave the likes of Dylan an artistic license to remould himself from Robert Zimmerman the college student from a middle class family in Minnesota to Bob Dylan the poet of the poor and balladeer for those who felt unjust but Dylan wasn't alone in his quest for the same style of self re-invention.
Elliot Adnopoz is better known as Ramblin' Jack Elliot and like Dylan came from a comfortable back round.
Born into a middle class Jewish family in Brooklyn, Elliot was pushed into studying medicine by his parents but ran away to Mississippi to join a rodeo.
When Elliot's parents eventually brought him back to Brooklyn his rebellious streak struck once again as he took to the streets of New York busking before the folk revival saw him take his songs indoors to the many folk clubs around Greenwich Village.
The queen of 60's folk Joan Baez came from a Quaker family in Staten island. Her father found fortune through a co-invention of the X-ray but through her Quaker upbringing Baez found her own path in life protesting for peace and justice through folk songs.
Joni Mitchell hailed from Alberta Canada, the daughter of a air force lieutenant but she, like Baez, chose the anti-military route and sang songs of peace and love.
Tom Paxton was born in Chicago where his father ran a pharmacy. He attended the university of Oklahoma where he discovered the folk music of Woody Guthrie among others.
After graduating with a degree in fine arts he joined the army but left in 1960 to travel to New York where he became a regular performer at the Gaslight café in Greenwich Village where he struck a chord with songs concerning civil liberties and labour rights.
Phil Ochs came from a middle class Jewish family in El Paso Texas where his father was an army physician who suffered from trauma in the aftermath of world war one.
In 1962 Ochs followed the folk movement to New York where he flung himself into the protest song genre but over time his dedication to left wing politics garnered unwanted attention from the authorities.
Unfortunately Och's alcoholism spurned an already unstable mind which resulted in his tragic suicide.
Buffy St Marie was born on an Indian reserve in Saskatchewan Canada but was orphaned at a young age and adopted by relatives in Massachusetts.
After studying for a degree in university Buffy St Marie found herself in the middle of the folk vibe of Greenwich village and took to it with great ease producing such songs as Universal Solider which tied her to the anti war movement of the 60s.
Judy Collins was the daughter a radio host in Seattle and began her path into music through classical piano but chose to take up the guitar instead and follow the folk route busking around Greenwich Village.
Like Dylan, Collins cut her folk teeth on protest songs but gradually started recording more mainstreamed acoustic songs by then unknown artists like Randy Newman and Leonard Cohen leaving behind the middle of the road folk standards and revolution filled protest songs, much in the same way that Dylan's musical course took him as the 60s rolled on.
The Times They are Changing would turn out to be Dylan's farewell to the protest folk singer he had started out as.
He dropped the song towards the end of the 60s as he gradually slid into the mainstream and yes the song represented changed times but undeniably they definitely  changed for Mr Zimmerman.