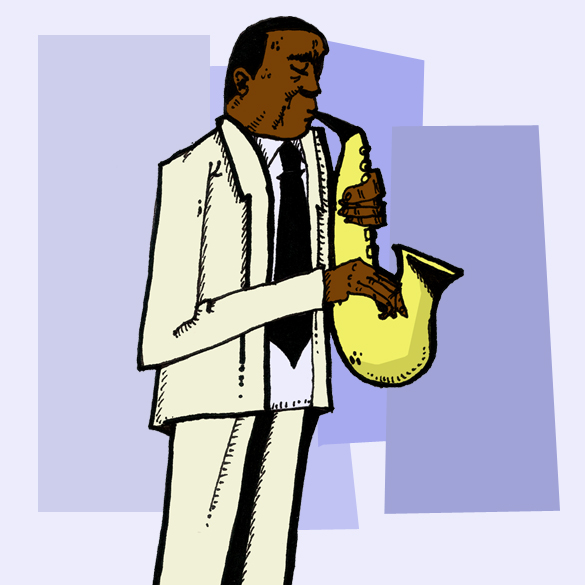 I was sitting on the toilet in one of my favourite watering holes in town when I heard someone's ring tone go off in the cubical next to me. It was Charlie Parker's Yard bird suite. I nearly fell off the toilet bowl with a mixture of shock and excitement. 'Hey you next door' I called out, 'you got a great ring tone.' There was silence for a while before a ecstatic voice answered back 'thank you oh thank you.'
Yard bird suite is a song I found when after reading Jack Kerouac's On the road I decided to tune my ears to some jazz, some Bebop and the laid back life style it swoons with. I wanted in on the mad mad life that the book proclaimed was out there.
On the road is the beginning of the beat. It can be argued that it is also the end of the beat but I don't have time to enter into that argument today. What I will say is this: In 2012 the beat goes on.
In 2012 the essence of the beatnik life still lives on in some quarters of society because the longing for sociable freedom still yearns to rear it's bloody fantastic head. It may struggle to breath against the tide of mainstream crap peddled out on a daily basis but do not underestimate the power of the hipster, the scenester, the beatnik, whatever you wanna call it, they all have one character in common: Dean Moriarty.
The roots of the hipster/scenester/beatnik movement can be found in the following lines on the first page of On the road: 'With the coming of Dean Moriarty began the part of my life you could call my life on the road'.
There is a Dean Moriarty in all of us. You need to just take the time to find it. It's Wild, it's care free, it's a jumping jiving fast talking rogue of the road.
On the road is  a rambling piece of pure fucking genius. It is a book I bought under a  heavy hang over one morning while wandering the streets of the city trying to shake off a real bastard of a night before excess. I ventured into a second hand book shop and bought a well thumbed copy of Kerouac's masterpiece.
I spent that Summer reading it and then when Winter came I spent that rotten cold season re-reading it. That book took me. That book shook me. That book introduced me to a character I had always been looking for. Dean Moriarty.
Slim Gillard came into my life as did Duke Ellington and Charlie Parker. Ginsberg's prose became a staple diet and the road became much more than just grey doldrums of journeys that went no where. As Kerouac put it: The road is life.
I finished my thinking on the toilet and then burst out through the door in great anticipation of finding out who the person next door was. I was left disappointed when the occupant of the cubicle next to me had disappeared. I was left so very fucking disappointed. I never did find out who that cool cat was with the Charlie Parker ring tone. In my slightly intoxicated state of mind I resigned to the notion that it was the ghost of Dean Moriarty and I think of Dean Moriarty.
—-
Lily Murphy is 25 and comes from Cork city, Ireland. She is a B.A graduate of University College Cork and has a number of fiction and non-fiction pieces appear in publications such as Six minute magazine, Section 8 magazine, Crack the spine, The writing disorder, Ceasefire magazine, Hulltown 360 journal, The toucan and New Politics among some others.