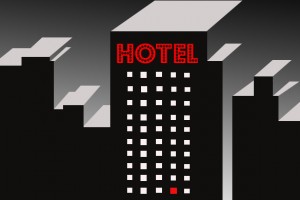 One afternoon I was propped up at a bar sipping on a beer while over the music system came the voice of a young Leonard Cohen lamenting a time he spent in a somewhat infamous New York City hotel.
'Great song,' the barman remarked.
'Not so great hotel,' I harked back in a light tone.
'Ah, I'm sure the Chelsea Hotel isn't the worst of them,' he retorted back with a blindingly ironic smile.