Bailiff "Golden Hour"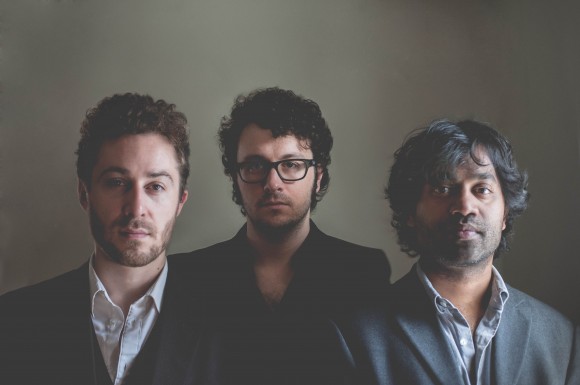 Grungy but chill, "Golden Hour" is an ambience-inducing track that you should definitely consider adding to your playlists. Inspired by their deconstruction of the song "My Girl" and a drum and bass rhythm that the band had also been keen on, the song is at first listen, thoroughly exciting. But its namesake — from the medical slang "Golden Hour" which ambulance drivers and doctors use to denote that short period for which they have to save the patient — reveals a more sophisticatedly fantastic or surreal undertone to the lyrics. Combined with a guitar hook that quickly pulls you in and leads you into the thrill of the lyrical situation and apt, fast-paced beat, "Golden Hour" is a truly original, zesty single. For fans of Arcade Fire, The Fray, and Phoenix, Bailiff will be a quick favorite.
Music as career was something that each band member had certainly considered by a young age — or at least kept returning to even if it was not their main pursuit as it was for Josh— leading each to independently join a band, and finally coalescing into the three members today. In seeking their name, they similarly found coincidence — this time a shared dream between two members of wanting to be cops at one point when growing up — discovered by Josh's daily reading of the ledger which had that day included the word "bailiff." And so, Bailiff, grew into the beautiful melange of blues-rock and international musics we hear today; on their site, they list just such a surprising variety of influences: "Indian raga, new wave reggae and Native American chant" and quite recently, "West African blues, Celtic folk, and jagged electro-pop." They add, "It's always a reflection of what music you've discovered that excites you, as long as you are listening to music, you're always growing. There will always be the fundamentals, but we will always be interpreting somebody else's music and somewhere in that process you get your own style."
Describing themselves quite simply and aptly as just "Bailiff," they explain that they are "all about simplicity, and how simple can be really bold. We have been thinking about whittling things to make them shine," and they truly have done so. They love to tour — savoring even their free-time together with a humorous, self-created game of 6-degrees-of-separation with B rated films and their actors — so be sure to check out their upcoming shows here, including one next Friday, August 29 in Bowling Green, KY.